We know that when companies and entrepreneurs want to invest their resources and efforts in search of business opportunities in Asia, it is very important to have a reliable and secure right hand that allows creating a close bond of trust and credibility. Count on us, Eyes on Asia will be your strategic partner to achieve it.
Eyes on Asia Outsourcing. We want to become your company's representative office in Asia, another department of your company aligned with the strategic goals and objectives, where the added value is generated in the execution of import and export targets established by you and operated by us , thanks to our experience , knowledge of the culture , language proficiency and geographic location.
Creating and Maintaining Your Company or Representative Office. if you want to establish and expand your opportunities in  Asia,  Eyes on Asia advises you on the planning process, incorporation and corporate maintenance according to your needs,  the scope of your project and activities to develop in this market. 
Eyes on Asia Representative Brands. Would you want your brand or product to be sold and / or distributed in China's market? Take the opportunity to explore the facilities and advantages of the Chinese government to make presence in a market with more potential customers globally,
Registration and Trademark Protection In an effort to protect the rights of our clients, we provide all information related to the respective documentation to register a trademark, deadlines, costs, procedure and the scope thereof.
Search Counterparty Having a reliable and effective local partner is one of the most important elements to decide whether the export or import will succeed or not, for this reason are Asian Eye makes available relevant and accurate information for your according to the legal framework and existing bilateral agreements at the time.
Import Procedures. Weprovide our customers with detailed information about the documents to be submitted, managing schedule and time to fulfill all the requirements and legal knowledge that must be insured to import procedures for specific product.
Representative of the Company in Local Fairs if you desire is to take partin different fairs held throughout the year, despite which interest you have promoting or exporting their own brands or products. We provide a comprehensive service related to visits exhibitions or participating in it . You can count on our advise, expertise and support.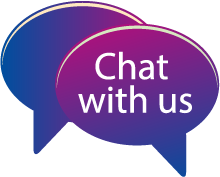 Leave a Reply