In Eyes on Asia, we implement appropriate processes for the development of your projects in Asia. Our partnership is based on the efficiency with which we elaborate studies delivering productive results where minimizing risk and optimizing the profitability of your businesses is the most important.
Search Products or Suppliers. We offer researching services that fulfill the requirements of each product in order to identify the best options. We generate reports with different vendors, product details, minimum quantity purchase, prices, and more details that you require.
Checks / Inspections / Supplier Audits Our knowledge and experience with local suppliers allows us to make the best selection to optimize your investment. Likewise, we offer a range of inspections that will be useful before, during and up to the final stage of purchases.
Negotiation and Contracting We handle the final negotiation phase when the price and the corresponding contract clauses are vital, providing clear evidences of your product requirements and the guarantees compliance. 
Monitoring and Information. We continuously monitor and update information to keep our customers informed of each phase of the manufacturing process.
Market Research. Our knowledge, experience and contacts in the local market will allow you to have the key information you need for the expansion of your ideas and the development of your business plan.
Operations Consulting. We work with some of the customers who have decided, based on the characteristics of their activities in China set up a representative office, after serving for this stage of organization, they offer service Continuous operational advice relation to their activities in China.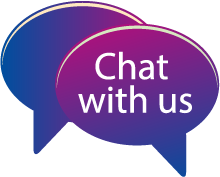 Leave a Reply